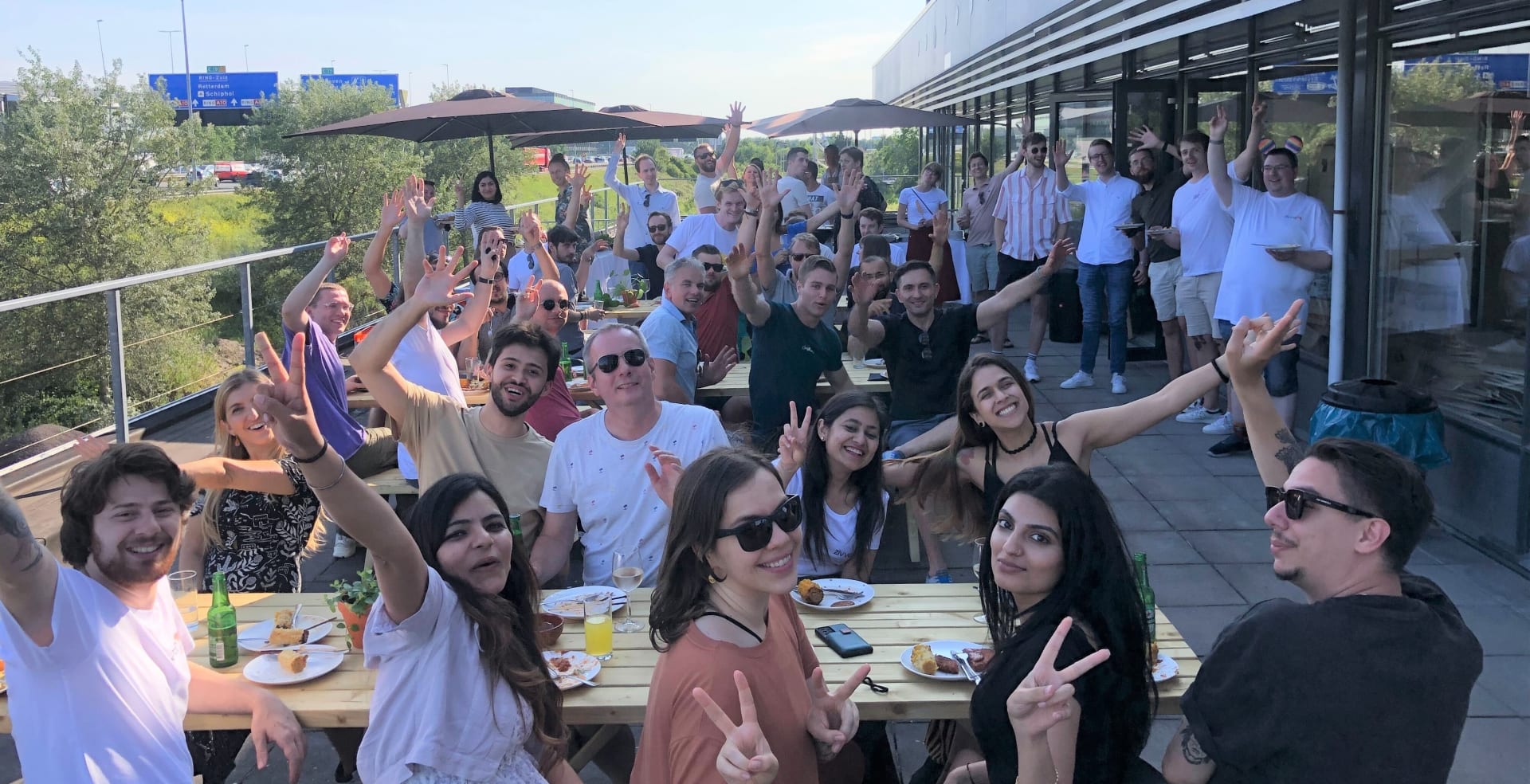 Senior Revenue Operations Analyst
Amsterdam

,

Noord-Holland

,

Netherlands

Sales
Job description
At Zivver, we are revolutionizing how organizations protect their sensitive data and communicate securely. We offer cutting-edge solutions that enable businesses to safeguard their digital communication while ensuring compliance and privacy. As we continue to grow and expand our global presence, we are looking for a highly skilled and experienced Senior Revenue Operations Analyst to lead our revenue optimization efforts. If you're passionate about data, and process optimization, and want to play a key role in driving the success of a forward-thinking tech company, we invite you to join our team.
As the Revenue Operations Analyst at Zivver, you will be a critical driver of our revenue strategy, responsible for optimizing sales and revenue performance through advanced data analysis, process enhancement, and strategic insights. You will collaborate closely with cross-functional teams, including Sales, Marketing, Finance, and Customer Success, to provide expert guidance and contribute to data-driven decision-making. This role presents a unique opportunity to shape the future of our company and maximize our revenue potential.
Location: This position is open to candidates in the Netherlands and the United Kingdom.
What you'll do:
Sales Analytics and Strategy:
Harness advanced analytics to unearth deep insights into our sales performance, customer behavior, and market trends.

Formulate and execute revenue growth strategies based on data-driven recommendations.

Lead the development of complex financial models and forecasting scenarios.
Process Optimization and Automation:
Oversee the evaluation and optimization of lead-to-revenue processes, ensuring peak efficiency and effectiveness.

Identify and advocate for automation opportunities to streamline sales operations and enhance productivity.

Implement and manage advanced sales and revenue technology solutions.
Data Governance and Quality:
Establish and enforce data governance policies and best practices to uphold data accuracy and integrity.

Lead data quality initiatives, including data cleansing and deduplication efforts.

Collaborate with IT and data teams to ensure data systems align with business needs.
Revenue Forecasting and Planning:
Take charge of revenue forecasting, collaborating closely with leadership to set realistic targets and expectations.

Monitor revenue performance against forecasts, scrutinize variances and offer strategic recommendations.

Contribute to annual budgeting and planning processes.
Cross-Functional Collaboration:
Act as the subject matter expert and foster collaboration with departments such as Sales, Marketing, Finance, and Customer Success to align strategies and objectives.

Facilitate effective communication and collaboration among teams to advance revenue initiatives.
Benefits
An international diverse team with over 32 nationalities

Hybrid Working - HQ in Amsterdam or our office in London where you're able to work a few days a week & full home office support to make sure you're all set;

Working from Bali, the US, or any other country? Any place, anywhere: we fully support temporary working from X

Part of the pie: we've got a stock option plan

At least €1.000,- per year on personal development budget;

Don't worry about tomorrow: we've got you covered with a pension plan
Job requirements
Expertise you'll bring:
Bachelor's degree in Business, Finance, or a related field (Master's degree preferred).

5+ years of experience in revenue operations, sales operations, marketing operations or a related senior-level role.

Expert proficiency in CRM software (e.g., Salesforce, Hubspot), data analysis tools (e.g., Looker, Power BI, Excel), and sales automation tools.

Exceptional strategic thinking and problem-solving skills.

Outstanding leadership, communication, and interpersonal skills.

Meticulous attention to detail and an unwavering commitment to data accuracy.

Proven experience in a high-growth or tech-driven company.
If you're still reading and excited about this role, we welcome your application, even if you think you don't meet all the requirements. We understand that no candidate is perfect, and would love to hear your story.
About Zivver

We see a world experiencing the hyper-acceleration of digital transformation, regulatory reforms, and hybrid work, and our mission is to enable organizations of all sizes with the Next Generation of Secure Digital Communication that is Effortless, Smart, and Secure. Empowering enterprises and employees to work with maximum security and effectiveness with minimal disruption, while adhering to best practices around sharing sensitive information and data.
Zivver is currently used by over 5,500 organizations internationally and prevents circa 10,000 data breaches a month. These organizations all operate in highly complex and regulated sectors such as manufacturing, retail, healthcare, financial services, central and local government, and the legal industry.
Zivver is listed by Gartner as one of five global representative vendors on email data protection and is mentioned as a leader in fulfilling the privacy needs of organizations when sending highly confidential information via outbound email in Omdia's 2020 Market Radar. Zivver has over 150 employees and has raised more than $40 million from known venture capital funds DN Capital, henQ Capital, Dawn Capital, and SmartFin.