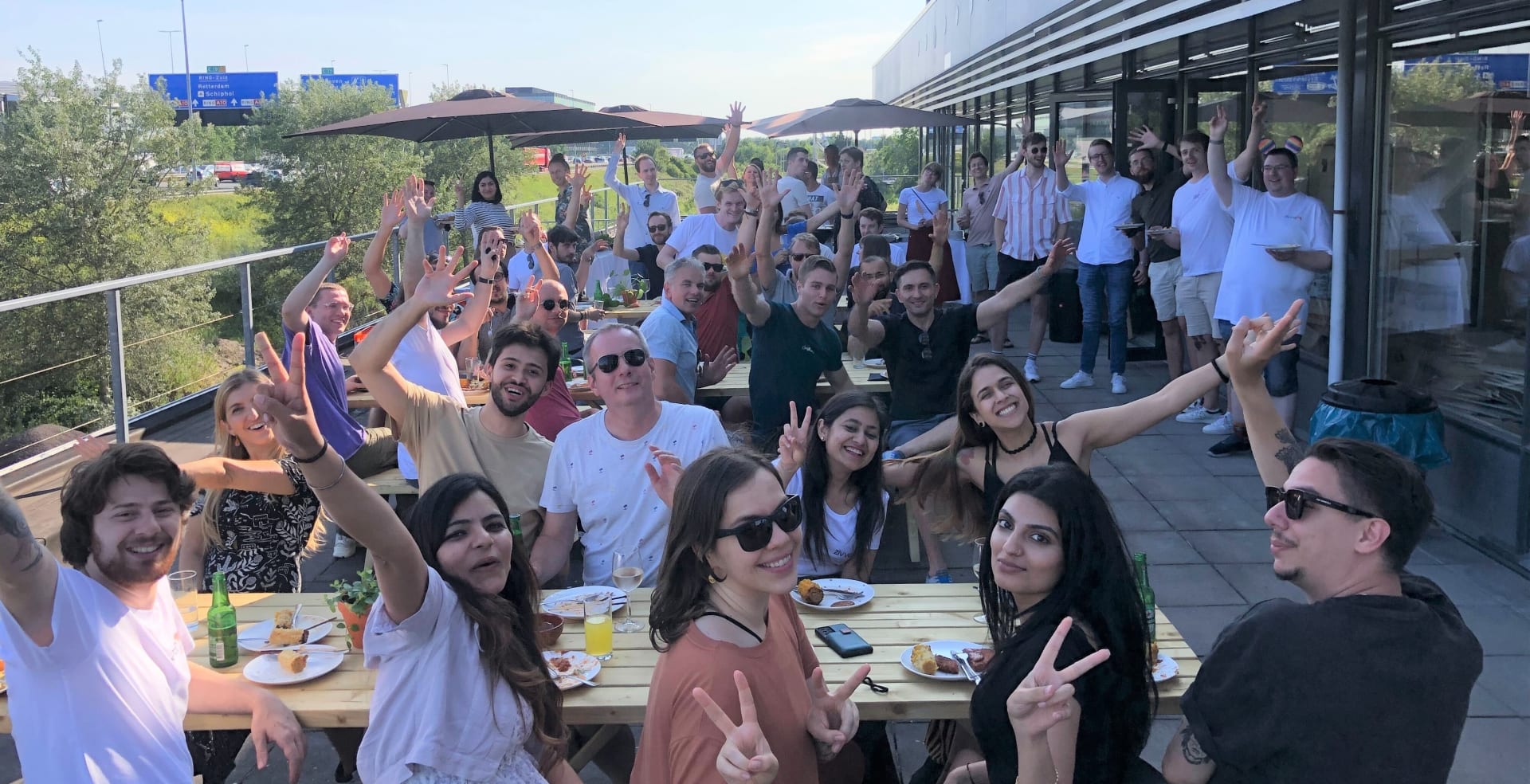 Scrum Master
Amsterdam

,

Noord-Holland

,

Netherlands

Engineering
Job description
Are you passionate about boosting Agile practices and motivating teams to unleash their full potential? Known for your great mentoring skills, attention to detail, and proactive communication? Thrilled about making a tangible impact? If you said "yes," we've got a fantastic opportunity for you!
At Zivver, where we lead the way in the cybersecurity industry, we are dedicated to stepping up our already established Agile game. Picture this: setting new standards for efficiency, and dropping insightful metrics knowledge. Your dedication will amp up our Agile game, making sure it's all in sync with our organizational groove.
Be a catalyst for positive change, leveraging your expertise to refine and elevate our Agile practices. Your commitment will contribute to the continuous improvement and success of the entire team at Zivver.
What you will do here:

Champion Agile excellence, lead the adoption of agile best practices, adapting to team needs, driving continuous improvement, and guiding the team through impediments and conflicts, fostering a culture of learning and growth.

Arrange and lead essential sprint ceremonies, including planning, daily stand-ups, sprint demos, and retrospectives, ensuring the team stays synchronized and continuously improves.

Track sprint metrics like velocity and burndown, providing valuable insights to the team for identifying improvements, enhancing predictability, and ensuring reliable planning.

Coach the team to limit external distractions and interruptions, redirecting non-trivial work to the Product Owner to maintain focus on delivering high-quality results.

Encourage the team to reflect on processes, implement changes for improved performance, and collaborate with stakeholders to remove organizational impediments and cross-team conflicts.

Keep stakeholders informed with updates on development status and delivery expectations, ensuring seamless dependency alignment with other Scrum Masters and customer-facing teams.

Enforce and ensure adherence to the agreed definition of done, upholding high-quality standards throughout the development process.

Assist in refining the product backlog, ensuring it is ready for the next sprint, and guaranteeing that backlog items meet the agreed definition of ready, supporting the Product Owner in delivering a refined product.

Foster an environment of collaboration and trust within the team, prioritizing their success through servant leadership principles.
Benefits:
An exciting, fast-growing, energetic environment.

International diverse team with over 30 nationalities – and yes, we offer Dutch classes too!

We value a healthy life-work balance. We mean it when we say: Take a vacation! We offer unlimited holidays for you to take care of yourself whenever you need it.

HQ in Amsterdam where you're able to work a few days a week & full home office support to make sure you're all set.

Working from Bali, the US or Spain? Any place, anywhere: we fully support temporary working from X;

At least €1.000,- per year on personal development budget.

All the relocation benefits you need for a fresh start.

Don't worry about tomorrow: we've got you covered with a pension plan. 
Job requirements
Expertise you'll bring:
You've got the Certified ScrumMaster (CSM) badge. 

You've got at least a year navigating the ins and outs of a mature agile environment. 

Proven knack for connecting well with both team members and stakeholders, cultivating robust working relationships. 

You excel in dynamic environments, turning chaos into clarity for the team.

You are a sprint maestro – your day revolves around orchestrating sprint ceremonies—planning, stand-ups, demo, and retrospectives. 

Being a Jira whiz is a big plus. 

Mentoring skills – you are keen to share your knowledge and nurture the growth of others. 

Communication Proficiency – you're all about clear and constant communication. 

You're meticulous and notice every detail; it's all about those little things. 
If you're excited about this role and looking to further your career as an Agile Practitioner, we encourage you to apply. We value your combination of foundational knowledge and a desire to grow, and we're here to support your professional development.

About Zivver:
We see a world experiencing the hyper-acceleration of digital transformation, regulatory reforms, and hybrid work, and our mission is to enable organizations of all sizes with the Next Generation of Secure Digital Communication that is Effortless, Smart, and Secure.
Empowering enterprises and employees to work with maximum security and effectiveness with minimal disruption, while adhering to best practices around sharing sensitive information and data. Zivver is currently used by over 7,000 organizations internationally and prevents circa 10,000 data breaches a month. These organizations all operate in highly complex and regulated sectors such as manufacturing, retail, healthcare, financial services, central and local government, and the legal industry.

Zivver is listed by Gartner as one of five global representative vendors on email data protection and is mentioned as a leader in fulfilling the privacy needs of organizations when sending highly confidential information via outbound email in Omdia's 2020 Market Radar. Zivver has over 150 employees and has raised more than $40 million from known venture capital funds DN Capital, henQ Capital, Dawn Capital, and SmartFin.