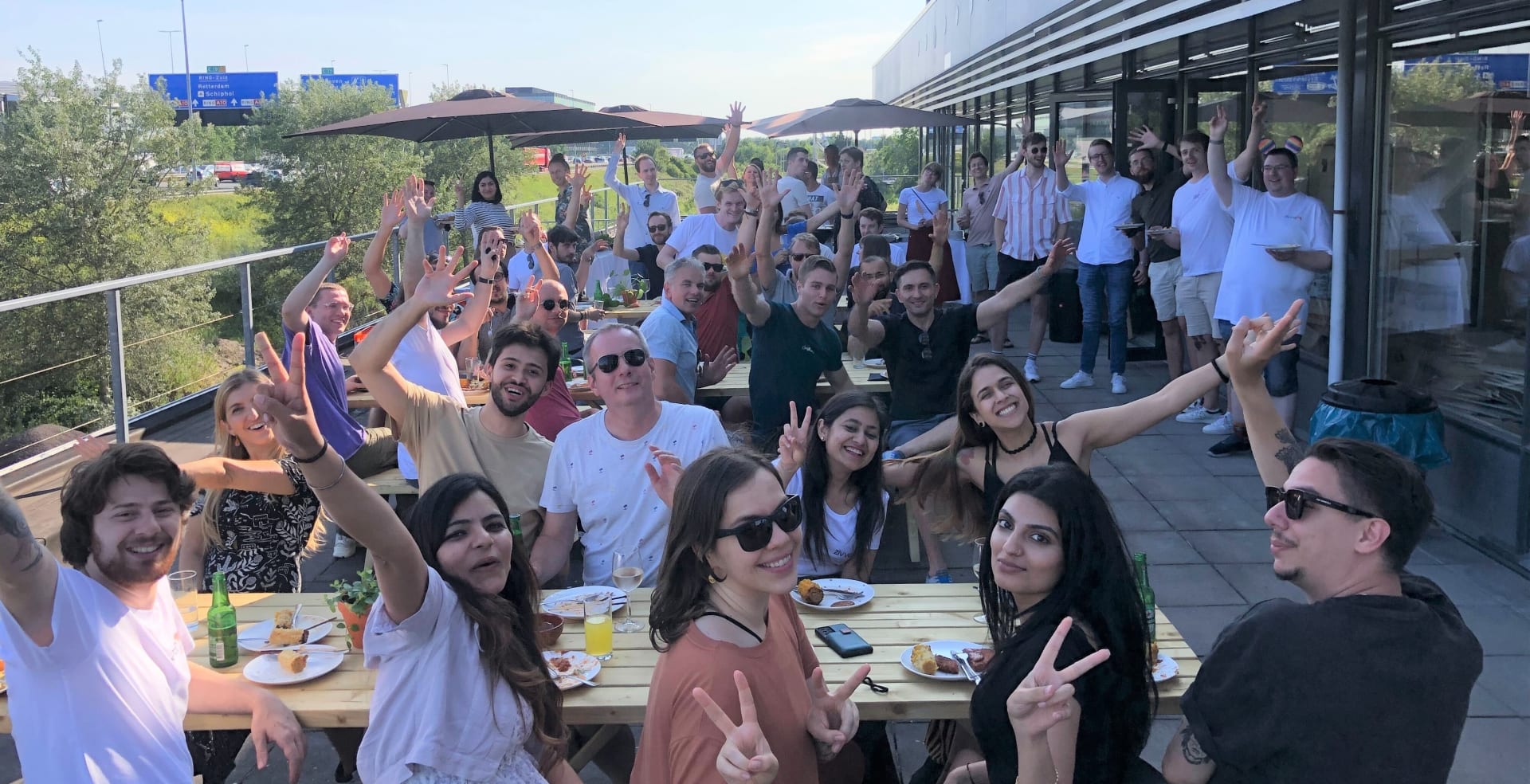 Internship - Customer Success
Amsterdam

,

Noord-Holland

,

Netherlands

Customer Success & Services
Job description
🌐 Zivver Internship Program
🔍 About Us
At Zivver, our mission is to help over 5,000 organizations worldwide secure their digital communication of sensitive information. We are dedicated to ensuring that medical files, exam results, legal documents, and more are safeguarded during transit, preventing them from falling into the wrong hands. In the Netherlands, we proudly collaborate with esteemed organizations such as the Ministry of Justice and Security, Achmea, Gemeente Utrecht, and many others. Our team of 150 people, representing over 30 nationalities, is at the forefront of this exciting journey!
🚀 The Challenge
As a Customer Success Intern, your impact will be substantial. You'll primarily support our implementation team, engaging in a wide range of activities that span both short-term tasks, such as training end-users and crafting customized instructional materials for new product functionalities, and strategic initiatives aimed at enhancing the quality and efficiency of our services. Your journey with us will encompass valuable learning experiences in building customer relationships, software implementations, and gaining insights into the inner workings of a B2B technology scale-up business. As an integral part of our Customer Success team, you'll find support and mentorship to nurture your personal growth while delving into project management and software implementations.
🌟 Learning Opportunities
During your internship, you'll have the opportunity to acquire and enhance the following key skills:
🧑‍💻 Customer Relationship Building: Learn how to cultivate strong customer relationships through active engagement and effective communication, becoming a trusted advisor to our clients.
🔧 Software Implementations: Gain hands-on experience in software implementations, from onboarding new clients to troubleshooting technical issues, becoming proficient in deploying our solutions.
🌐 Project Management: Develop project management skills to plan, execute, and measure progress on strategic initiatives, enhancing your organizational and leadership abilities.
🗣️ Effective Communication: Hone your communication skills, both written and verbal, as you interact with customers, colleagues, and stakeholders, becoming an articulate and persuasive communicator.
👍 Problem Solving: Master the art of problem-solving in real-world scenarios, identifying issues, proposing solutions, and enhancing your critical thinking skills.
🤝 What We Offer
Joining Zivver means becoming part of a dynamic team that values a pleasant and safe work environment. We regularly organize exciting activities at our amazing HQ in Amsterdam! Here's what you can expect:
1️⃣ A challenging internship for 32 to 40 hours per week, lasting a minimum of 20 weeks.
2️⃣ Time to work on your school assignment(s).
3️⃣ An internship allowance of €500 per month.
4️⃣ Exposure to real projects alongside our incredible clients!

If you're excited about this role, we welcome your application, even if you think you don't meet all the requirements. We understand that no candidate is perfect and would love to hear your story.

Job requirements
🎯 Who Are We Looking For?
To be part of our team, you should possess:
🌟 You possess a natural enthusiasm for customer interactions, consistently being the first to take initiative, and demonstrating a remarkable ability to learn quickly
📚 Currently enrolled in your 3rd or 4th year of Bachelor's education
🗓️ Start date: February 2024 (exact date negotiable)
🌐 Language Skills: Proficiency in Dutch and English (both spoken and written)
🏢 Location: Residency in the Netherlands and the ability to work at our Amsterdam office for at least two days a week.
Join us at Zivver and be a part of the future of secure digital communication. 🚀✉️